Family Forum Nights are short, townhall-style events intended for Idaho Christians who want to learn about current events and get engaged on the issues of faith, family, and freedom in the Gem State.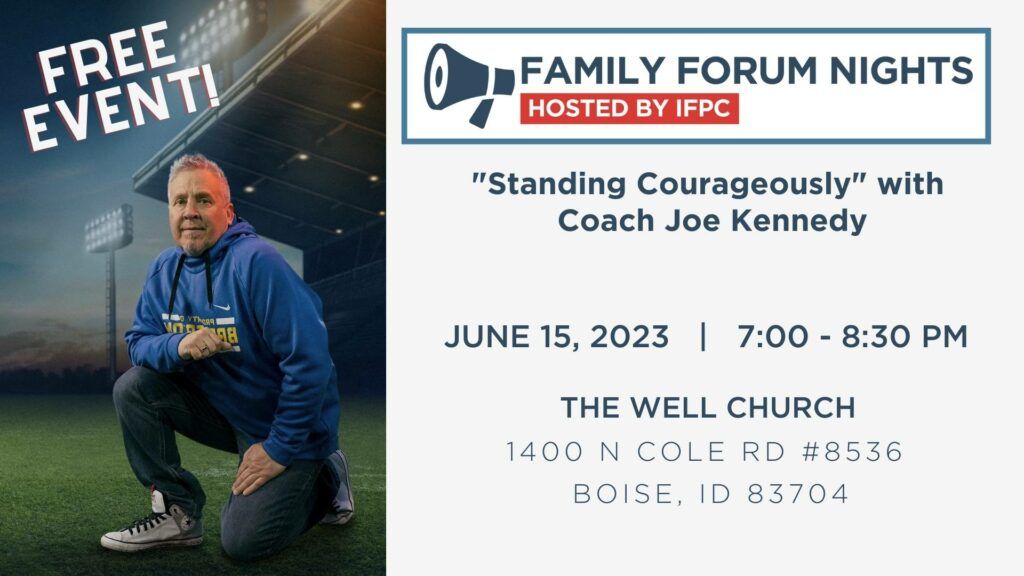 Coach Kennedy was fired for praying on the football field after games—but instead of caving in, he fought back, and his religious freedom was ultimately vindicated by SCOTUS.
Now we're bringing Coach Kennedy to Boise to encourage families to stand up for their faith and never give up in the face of adversity. Register now for the free Family Forum Night!
1400 N. Cole Road, Boise 83704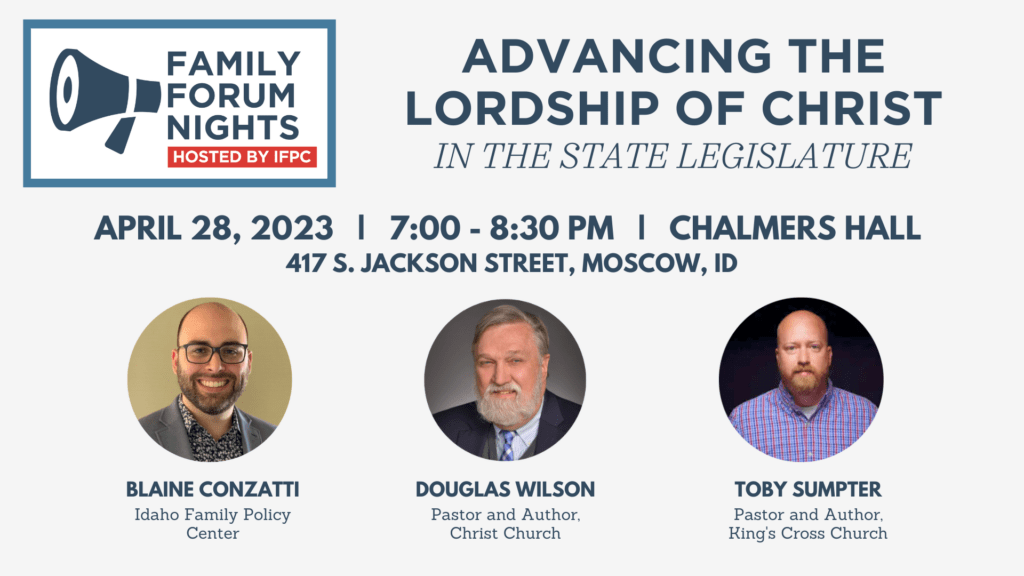 FFN: Advancing the Lordship of Christ in the State Legislature
Learn about Idaho Family Policy Center's work to advance the lordship of Christ at the Statehouse and in the broader culture—and how Christians can get involved.
Guests: Blaine Conzatti, Pastor Douglas Wilson (Christ Church), Pastor Toby Sumpter (King's Cross Church)
417 S. Jackson Street, Moscow 83843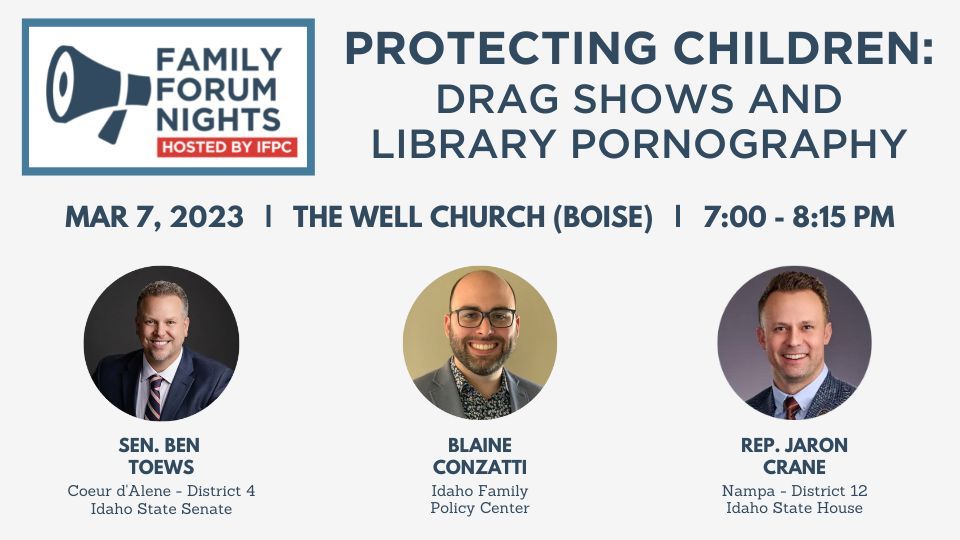 FFN: Protecting Children from Drag Shows and Library Pornography
Learn about our bills to ban drag shows in public places (House Bill 265) and remove smut from public schools and community libraries (House Bill 139).
Guests: Blaine Conzatti, Sen. Ben Toews (R-Coeur d'Alene), Rep. Jaron Crane (R-Nampa)
1400 N. Cole Road, Boise 83704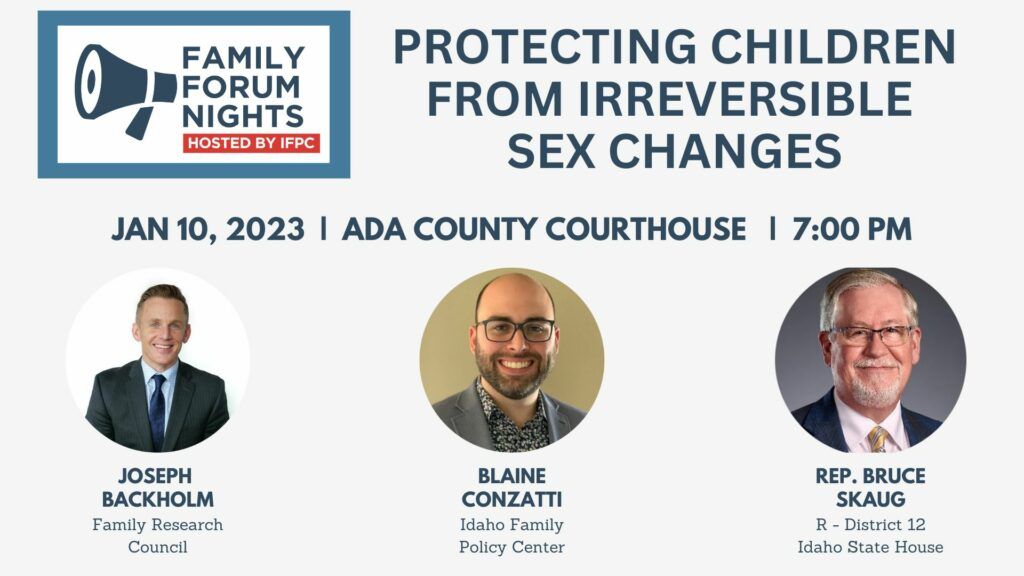 FFN: Protecting Children from Irreversible Sex Changes
In addition to discussing the harms of so-called gender affirming care, we will also preview our Vulnerable Child Protection Act which will be introduced early in the 2023 Legislative Session.
Guests: Blaine Conzatti, Joseph Backholm (Family Research Council), and Rep. Bruce Skaug (R-Nampa)
200 West Front Street, Boise 83702
Sign Up for Email Newsletters
Sign up for our email newsletter to be notified when a Family Forum Night is planned for your area!
Host a Family Forum Night
Do you want your church to host a Family Forum Night? Contact us at [email protected].