Friends,
Over the last few years, Idaho Family Policy Center has established itself as the most effective conservative policy organization in the state. It's remarkable to consider all that we've accomplished with limited resources and staff. God has really blessed our efforts, even as we have labored to be faithful to Him.
I'm excited to announce that the Idaho Family Policy Center team is growing, and I'm prayerful that our ministry will become even more fruitful in the coming months and years.
Kelly Cope is our new office assistant. As a pastor's wife and mother to three kids, she spends most of her time homeschooling and encouraging her kids to do hard things. Kelly is passionate about engaging the culture for Christ, and she would love to help you get plugged-in so you can start using your gifts and talents to support the mission of IFPC.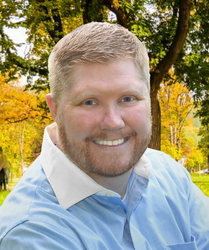 Branden Durst is our new senior public policy fellow. He comes to IFPC with a wealth of policy experience, such as serving multiple terms in both the Idaho State Senate and House of Representatives. Most recently, Branden sought the Republican nomination for Idaho State Superintendent of Public Instruction. An ordained pastor and member of Cloverdale Church of God, Branden cares deeply about promoting biblical values in government and culture.
It's a good thing that we're adding these new team members—frankly, we can use all the help we can get.
As the only conservative Christian think tank in the state, Idaho Family Policy Center regularly goes head-to-head with anti-God and anti-family organizations like the ACLU, Planned Parenthood, and teachers unions intent on destroying Idaho.
Regrettably, conservative groups like IFPC are tremendously outfunded by these leftist organizations, whose big budgets are financed by woke corporations, the out-of-state globalist elite, and shadow financiers like George Soros.
Put simply: we need your help. Would you prayerfully consider a generous, tax-deductible gift to Idaho Family Policy Center? Your financial support will help us promote God-honoring public policy, engage the church, and train Christian statesmen to advance our values.
Working to save Idaho,
Blaine Conzatti
President, Idaho Family Policy Center